When 1+1 is greater than 2.
The power of working together toward a common good.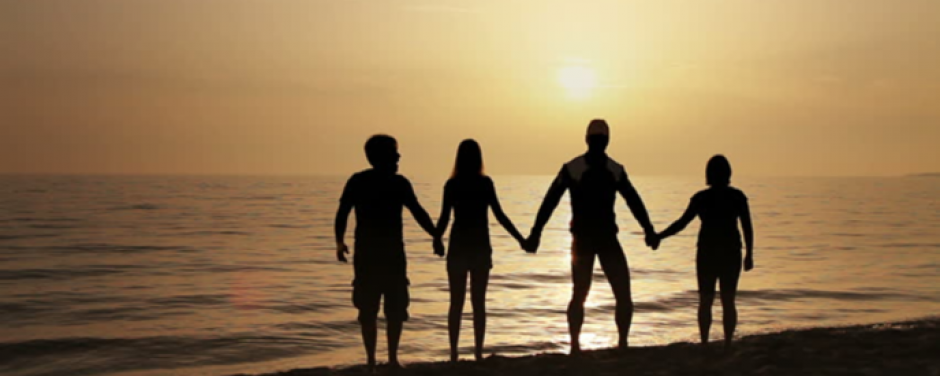 (Posted July 27, 2023)
"For where two or three are gathered together in My name, I am there in the midst of them."
"For wherever two or three are drawn together as My followers into My name, there I AM in the midst of them."
"For where two or three come together in my name, there am I with them."
(Various Biblical translations/versions from Matthew 18:20)
by John Harmon
The above verse from the Gospel of Matthew, taken from several English editions of the Bible, shows subtle differences of the same message that Jesus is with us always. Especially when we are together as Christians.
This is one of my favorites because it gives a powerful feeling that when we are with another Christian or two, there is a special power added to the mix. Not some superhero powers like the "X-men" or other galactic heroes but the power that 1+1 is more than 2, or 1+2 is more than 3.
Togetherness Works
When interpreted that way, it reinforces one of my life's observations: Whenever people work together for a common good, there's nothing that cannot be accomplished.
Some call it teamwork, and we see it in all our sports from sandlot baseball to the Olympics. I've seen it happen not only there but in a myriad of work projects and public service, with amazing results. Sadly, there's also the converse, that people working cross-purposes fail, usually disastrously. 
Powerful Connections
When taken at a closer look, this verse - despite however much I still like its powerful connotation of connection, we find that its true context was given in a broader sense where Jesus was instructing the Disciples (and we his followers) how to work together and resolve differences. 
Many theologians and Biblical scholars have pointed out that Jesus is always with us -- whether alone, or amongst others -- as is the Holy Spirit -- whom Jesus, sometimes called "the Helper" in the Gospels. 
This causes a bit of a dilemma to someone like me who clings to an "enhanced" actual, physical presence of Jesus when we are together, yet know the Holy Spirit is always with and around us, and we need not have another Christian present to have Jesus walking besides us.
Sunday's message will explore the broader meaning of Matthew 18:20 in its context and use in our daily lives.