The Way Forward: An Act of Compassionate Faith
More than simple nutrients, food is imbued with [legacy]...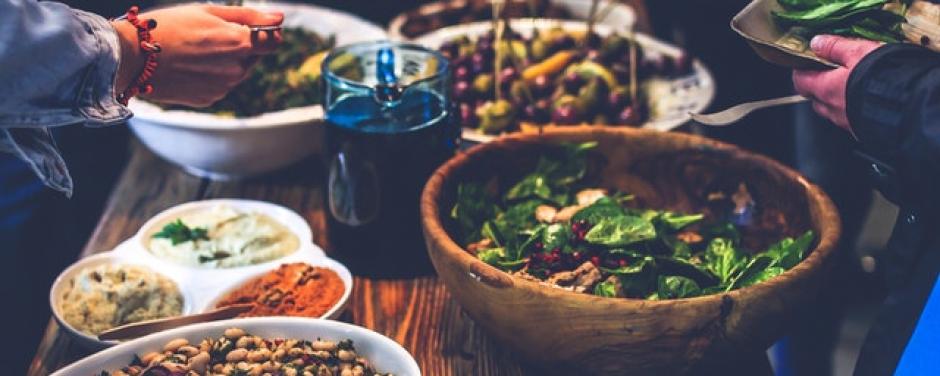 (Posted May 3, 2019)
"Saul got up and was baptized, and after taking some food, he regained his strength." - Acts 9:20
"Jesus said to Simon Peter, 'Feed my sheep….'" - John 21:17
In an act of compassionate faith, the followers of the risen Christ share a meal with Saul, their former persecutor. Sharing food is a ritual long associated with peace-making. More than simple nutrients, food is imbued with the legacy of local soil, the people's covenant with the land, and the just or unjust practices of the community. Each morsel is laden with the culture, identity, and values of the communal body and the spirit of those who have gathered, grown, prepared and offered it. When Christians share food, we share the blessing and power of the body of Christ. 
Welcoming the Asylum Seeker
This has been true for Rev. Randy Mayer, pastor of Good Shepherd United Church of Christ in Sahuarita, Arizona, who welcomed an asylum-seeking family escaping domestic and gang violence in Honduras into his home in 2018. This was at the time the Department of Justice began changing the rules indicating that domestic and gang violence may not qualify families for asylum. "Having an Asylum Family sitting at your dinner table and on your couch watching TV in your living room is quite the experience as you are listening to the evening news," Mayer said. "Maybe that is the best way to get through an experience like this —- having the stranger sitting right in front of you, loving her family and proving right before your eyes that the ugly rhetoric and hate filled comments have nothing to do with the truth."  
As you walk in faith this week, consider taking the following acts to welcome others into the circle of God's grace:
Meet your neighbors and invite them to enjoy a meal together.

Work through your church to plan an immigrant welcoming dinner.

Lift up in prayer those who seek asylum and those who would turn them away.

Prepare food from a culture that is new to you and share with friends.
Mission Moments tells stories of how United Chruch of Christ congregations are connected to the wider church. It is published by the United Church of Christ.