From Rev. Pat Kriss: Listening to St. Francis of Assisi
Francis soared and rose against the storm of a money-hungry world.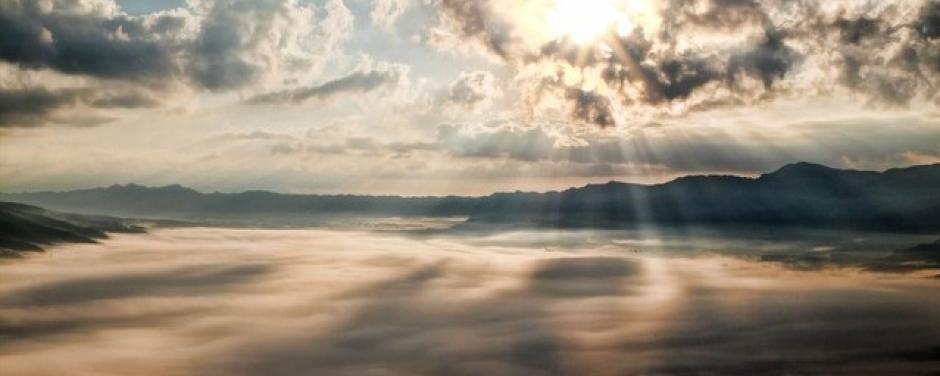 (Posted July 18, 2018)
As I sit here in my church Study to write about the author of this Sunday's featured hymn- Francis of Assisi – I was just given a special message. A dove has started singing into the air conditioner in my window! That's rather fitting, seeing as the Canticle of the Sun is about creation, all of it, singing its praises to the creator. Rather fitting as well, because Francis wrote this song literally on his deathbed, wracked with fever. 
He had an affinity for birds, preaching to them and admiring them. So my little co-writer on the windowsill is very apropos. It was author Matshona Dhliwayo who said, "A dove struggling in a storm grows stronger than an eagle soaring in sunshine."  Even in his dying days, Francis the Dove soared like an eagle and rose against the storm of a money-hungry world. It did not quite know what to make of the gentle man who gave away his wealth and title to preach to the poor, and preferred taming the wolf to passing judgment on him. But he knew. He lifted up his voice, a troubadour to the end, and sang his praise to God.
Worship with Us

Services begin at 9:30 a.m. All are welcome.
This Sunday we will not only take Jesus up on his Gospel invitation to "come away by ourselves and rest a while." Our journey to that quiet place will be accompanied by Max Vladimiroff whose incredible talents have been appreciated by so many of us, especially during Messiah concerts and in his role in the Danbury Music Center. We are indebted to Max for filling Jim Moriarty's very large shoes as Jim continues to recover from hip surgery. I encourage all of you to "come away" and rest from the storms around us, and leave refreshed and joyful this Sunday. Pastor Pat Kriss (and dove)
Faith and Foam 
And a Special Invitation as we kick off a new Outreach! This Monday, July 23, we will be launching our informal meet-up that we are calling "Faith and Foam," at Three Brothers Diner in Danbury starting at 5:30 (242 White Street). If you haven't heard of these kinds of meet-ups, they have become very popular for churches to run in communities all over the country. The intention behind the meet-ups is this: For many people because of work or other commitments, going to a house of worship on the weekend just doesn't fit with the way their lives unfold. But that doesn't mean that they don't have a spiritual life,
or, for that matter, that they don't have questions or opinions they'd like to share about faith and religion. It's the informal kind of discussion that lends itself to a brew or a drink among friends after work. Churches, on the other hand, don't usually serve theological beverages other than grape juice. 
But First Congregational Church is changing that with Faith and Foam, a meet-up group that invites anyone who wants to join, to come and bring their thoughts, opinions and concerns to the meetup group. Pastor Pat invites people to buy a brew or a soda, and open up the respectful discussion among participants so that everyone learns from one another. We will hold "F&F" on Monday the 23rd and Monday the 30th.  We will take a break in August. Then it will resume starting September 10 and be held every two weeks into the Fall. I invite everyone, including current church members, to come try it out, or even bring a friend or two who might like to discuss, debate and sip our way through theology. – Pastor Pat Kriss