Compassion's Domino Effect
All of a sudden, you are not in a deserted place.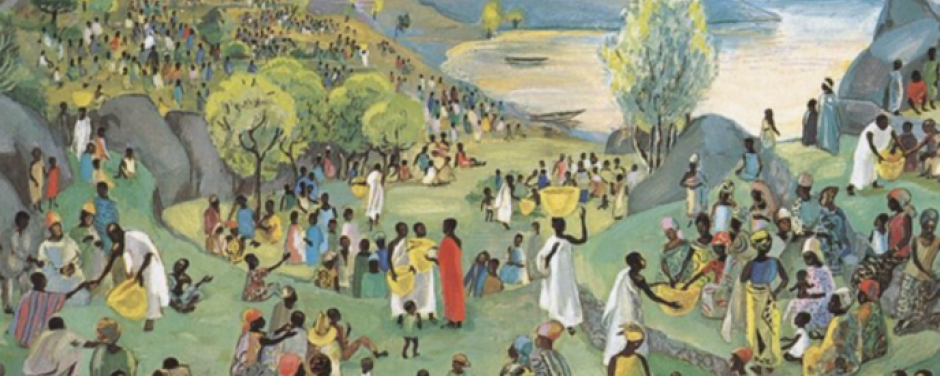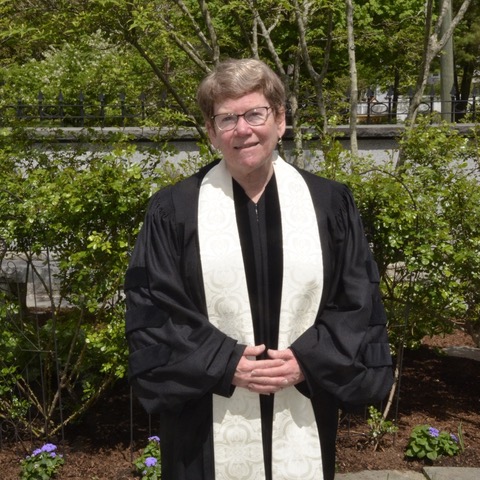 (Posted August 3, 2023)
By Rev. Jane Ellingwood
In the reading from Matthew's Gospel (14:13-21)  for this Sunday, Jesus was trying to withdraw to a deserted place, heading there by himself in a boat. Jesus had just received the news that Herod, one of the rulers, had John the Baptist beheaded. Moreover, Herod had heard about Jesus and the things Jesus had been doing.
Jesus may have needed the time away to be with God and to pray. He would have been aware of the risks he would be facing, from Herod and others, as he continued with his ministry and his teachings about the kingdom of heaven.
But when Jesus arrived at the shore of what was supposed to be a deserted place, he found that a great crowd had followed him there on foot and was waiting for him.
Even with what else he may have been feeling, Jesus was compassionate and he had empathy for the crowd. He healed those who were sick, and then when night arrived and the people were hungry and the disciples wanted him to send them away, Jesus continued to be compassionate.  He told the disciples that they needed to feed the people, and he transformed the situation by blessing five loaves of bread and having the disciples distribute the bread and two fish to the crowds. There was enough for over 5,000 men, women, and children, with food leftover afterwards. 
Compassion's Domino Effect
We will have opportunities on Sunday to reflect on how Jesus' compassion and the blessings he offered to God and for the food, combined with the actions of the disciples and the crowd, led to everyone taking part in an abundant and much needed meal.
They were not in a deserted place after all. They were with Jesus, who was with God, and a community spirit was created that might have spread after the day ended. A sacramental spirit was with them too in the breaking of the bread, which we can think of when we celebrate Communion together this Sunday.
I am looking forward to being with you again for worship.