Prayer and music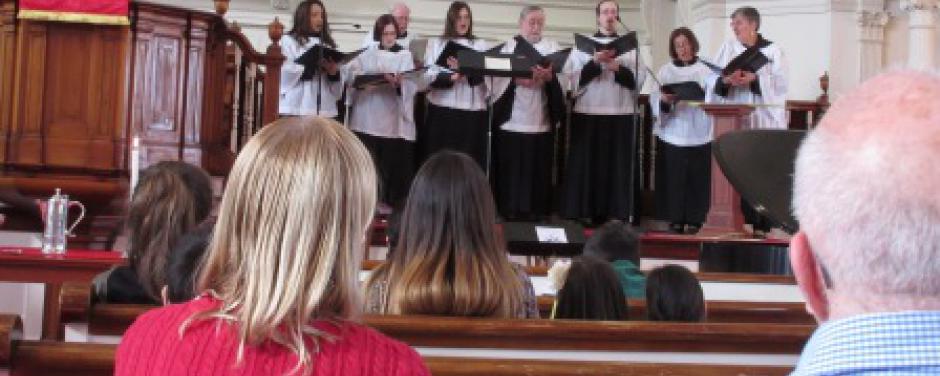 Does praying really work? Without a doubt one can find many examples where they believe it does. Kelly Dielsi sang a beautiful song about praying for one another this past Sunday and by late Monday afternoon a few of her own prayers were answered as her doctors are trying very hard to get her healthy again. I thank her for not only singing the anthem, but also leading the congregation in the singing of hymns considering her health issues.
This Sunday, Stephen Dickson is scheduled to be our bass soloist. He was busy in the month of July performing in a play in Brookfield. He is another member of our choir who is a very adequate soloist.
Speaking of those who have supported the choir, Tahlia Furman former accompanist, violin soloist and piano soloist, is entering her senior year at Eastman. Do you remember our tenor and trumpeter, Sean Gerety? He just finished graduate work in D.C. I hope he will be returning home and rejoining us this season.
I am pleased to say that there have been several requests from musicians outside of Danbury for the use of our sanctuary for a concert. We look forward to acoustical soloists or groups and hope that we can use our beautiful venue to the utmost.
Choir will be starting up in early September. If you have given it any thought at all, please come and join us. We welcome all high school aged students and older. I am also looking for a flutist and violinist to accompany anthems a couple of times during the year. It is great experience for high school students who are planning to further their studies in music. If you know of anyone please have them contact the office or me directly.
It is nice to see how music and sports can pull the people of our world a little closer.
Universal peace through music, Jim Moriarty