From Pastor Pat: The Lesson of Lent
What cloak can you lay down for another this week?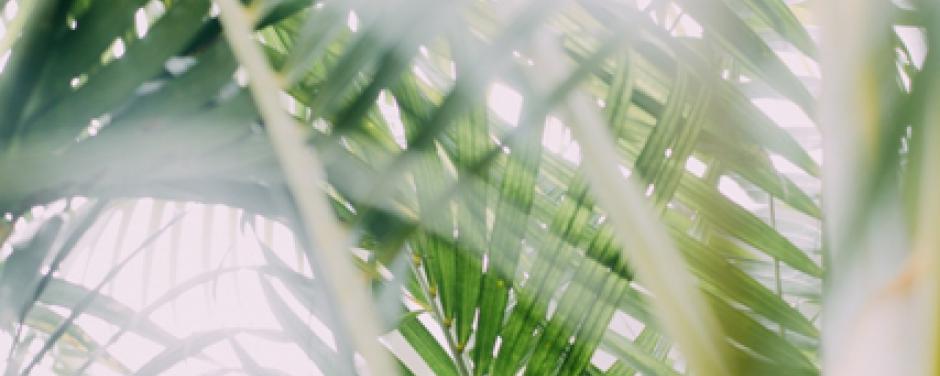 (Posted March 19, 2016)
More information about 2019 Lenten and Easter services are available here.
I've always loved the scent of Palm Sunday – the fresh, greening palms split apart from one another always whisper "Spring" to me. One of my favorite childhood memories was sitting in church with my parents as they listened to the sermon, while I made small green crosses of the palms, binding the two pieces together with the tendrils that unravel from the sides of the branches.
This Sunday at First Church promises to be familiar for the palms we will receive, for the hint of joy that Lent is almost over and the promise of Easter just a week away.  However, if you're observant when Luke's Gospel is read, you will notice something. There are no palms among the people in Luke's procession into Jerusalem.
Instead we read: "… they brought [the colt] to Jesus; and after throwing their cloaks on the colt, they set Jesus on it. As he rode along, people kept spreading their cloaks on the road."
What's the significance of this? After all, a cloak was a very valuable possession in Jesus' day. In another Bible passage from Matthew, we even find Jesus telling his followers that, if someone demanded of them their tunics, they ought to freely give them their cloaks as well. And that, I think, has something to do with this triumphal entry through the city gates. After all, the populace is used to the career politicians staging a big, ostentatious parade with themselves at the center, with snorting stallions and soldiers. But this man – this Prince of Peace – elects instead to ride into town on a short, humble little colt, his sandals dragging in the dust. I think these people in the crowd had heard his message. They offered up their cloaks in solidarity with Jesus, as a sign of humility.  This is the lesson of Lent. The parade with which the Kingdom of God enters our lives is not one of thunder and bluster, but of acts of service to the One who has taught us how to walk through life. What cloak can you lay down for another this week? -- Pastor Pat Kriss