From Pastor Pat: The ingredients of a wedding cake
The primary ingredients are patience and trust.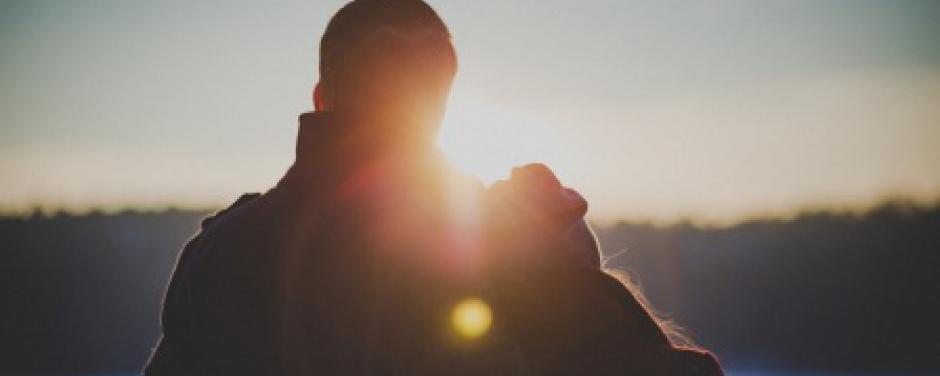 (Posted June 11, 2016)
"Let there be spaces in your togetherness, and let the winds of the heavens dance between you. Love one another but make not a bond of love: Let it be rather a moving sea between
the shores of your souls."                                                                  -- Kahlil Gibran
In this month of weddings, one has to ask, why is it that some couples survive the challenges of marriage, and why some do not? People sometimes ask me, "how can you tell during one of the pre-wedding counseling session with couples when two people are ready to marry?"
When I meet with couples in pastoral care for the first time, I often ask each of them separately, "What's the most important thing for you in your life?" If I don't get an answer that mentions making their partner happy, then I know that there's more work to do before they walk down the aisle. The truth is, in the warm rush of being in love, the nature of love itself often gets overlooked. When it comes down to it, the very nature of what marriage is gets overlooked as well.
In this day and age of disposable relationships, of me-first philosophy, what I'm about to say may be off-putting to some couples considering marriage. And perhaps that's a good thing.
Genuine love isn't something that's operative only while you're attractive, or making good money, or in excellent health. Real love isn't only something that's operative until the next best thing comes along. Genuine love is still in enforcement on those days (or years) when the other person is being utterly un-lovable. Or when they are suddenly poor. Or when they get sick. Or even when those certain small things they do or treasure as a hobby drive us crazy. There are plenty of days that I may love the person I married, but not like them very much. The ingredient in the wedding cake for this is patience, and lots of it. Patience allows us to keep together the pieces of the person we love even when they are disintegrating. Genuine love sees the person we love in their entirety – not just during their triumphs, but in the depths of their losses. A primary ingredient in a wedding cake that is baked for life is: trust. That means that I accept and will still cherish and support my beloved, even as they move through life and become different people than the one to whom I said "I do." The truth is, we all change during the course of our lives. Most importantly, if you truly love someone, you realize that your union gives you another role in your life beside your identity in a career. Your equally true calling is your identity as a spouse. That in no way diminishes who you are as an individual, but magnifies who you are.  You have a shared history together.
When two people stand before me to be married, they will hear me tell them that they have entered into a covenant. As I explain to them, this is far richer than a promise, and far more sacred than a contract. The marriage covenant is a three-way joining between two people and God. They vow to support one another before God, in a loving way, forever. Can a covenant be broken? Yes – when one or both people walk away physically or mentally from their responsibility to love and support one another. That is how a marriage is broken. But God never walks away from the covenant.
This summer around First Church we have a number of wedding anniversaries coming up, including a few silver and golden anniversaries. One of the most beautiful things I have ever witnessed is seeing true love living on in the face of adversity. At the first church I served, there was a long married, loving couple. They were both teachers, and he was the proud member of a family with long New England roots, enough to publish the genealogy into a lengthy book. But his suddenly brilliant scientific mind was attacked by a particularly vicious progressive form of Parkinson's disease. His wife never wavered in her care for him, not when he began to wander, not when paranoia struck, not when he became totally immobile and unable to speak. One day as I was sitting with them both, he handed his prized genealogy book to her, and then to me. The ancient book was crumbling, and pieces of its pages fluttered out and clung to her and to me. I remarked to her how impressed I was with her devotion to him, and she replied, "It's because I really meant it when I said 'yes' to 'For Better or Worse." It was then, as I watched her gather the pieces of his book and tuck them back into his history, just how much real love can restore us to wholeness.
So to all of you, whether it's a milestone anniversary or just another year together, I wish you continued love, abundant trust and patience, and a sense of God's love flowing between you.