From Pastor Pat: The Compassion of Animals
Explore the nature of the animals who touch our lives.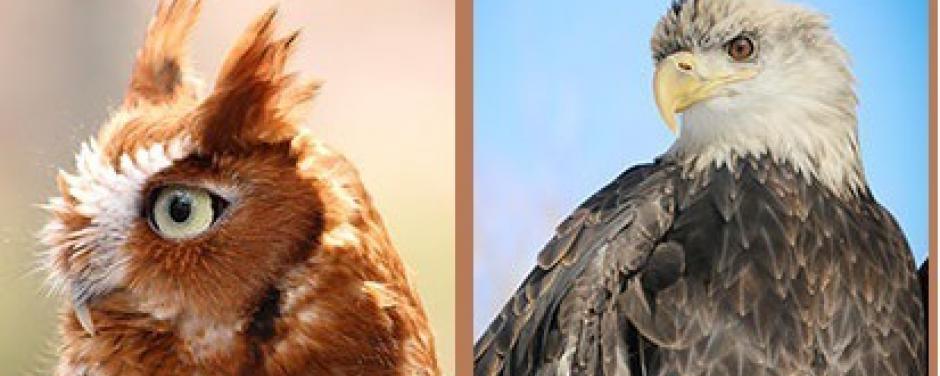 (Posted April 9, 2016)
Man and beast thou savest, O Lord  --- Psalm 36:6
"And I will make for you are, on that day with the beasts of the field, the birds of the air, and the creeping things of the ground; and I will abolish the bow, the sword, and war from all the land; and
I will make you lie down in safety." Hosea 2:18
It was in the middle of the night in 1971 that my husband Gary awoke to the sensation of our cat, Boo, clawing frantically at the sheets by his arm. I was away in the hospital, so Gary was alone in the house, with only Boo and our friend Frank Kelly staying as a guest. Boo's loud meowing and clawing woke Gary, seconds before the choking layer of smoke reached the mattress. The house was on fire, and Gary could look down the bedroom hallway to see the flames consuming the kitchen some 15 feet away.
Boo could have taken off down the hallway to a safe place. But he didn't. Instead he stayed by Gary's side, warning him of the danger they all faced. Gary, Boo and Frank all got out in time. But it has never escaped our attention that animals are not only capable of showing compassion and bravery. They can teach us supposedly more intelligent human beings a thing or two about what it means to be merciful to other creatures. Our Sunday service will explore the nature of the animals who touch our lives – even venturing to consider whether God has a special place in paradise for animals. After all, some of the nicest people I have known were not people at all, but creatures.
On Eagle's Wings 
This Sunday marks the last in our Mercy/ME series begun in Lent, about kindness and compassion toward others. April being the month that we pause to take time to be grateful for the earth and all of its furred, feathered, leafed and scaled inhabitants, we are taking an early "Earth Day" moment to welcome the live birds of Horizon Wings Raptor Rehabilitation Center. It will be after church at 12:15 p.m. 
During the "On Eagles' Wings presentation, we will be visited by hawks, an owl, and a live bald eagle.  Each one of the birds was severely injured at one point in its life, and nursed back to a new life as teaching animals by the Horizons staff. It's a great opportunity to invite your friends and their children to our church and to enjoy this free program. We'll meet downstairs in the Church gym.
Finally, I invite you to follow this link to a lovely, meditative video about the compassion of animals. Be sure to have your computer speakers on. See you on Sunday.  – Pastor Pat Kriss