Our Music: The Things We Celelbrate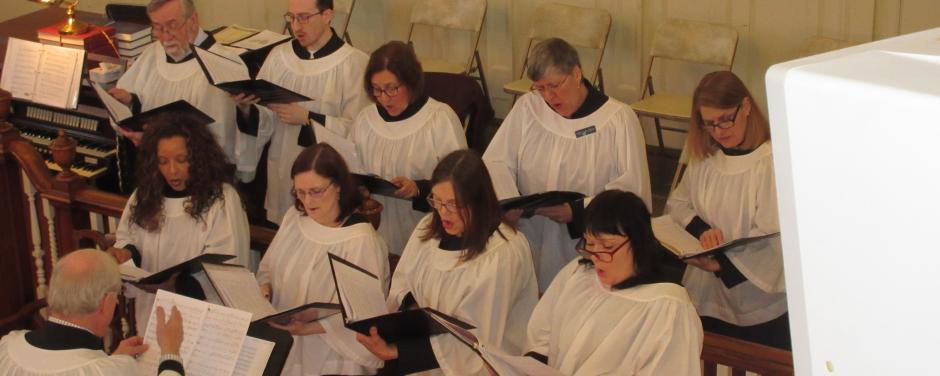 (Posted June 9, 2018)
This Sunday is when special attention is given to the church choir. I am so fortunate to have such a small group of people of different backgrounds, professions, ages, personalities and talents come together for one purpose – to make each and every piece of music they sing sound the best it can. Their voices may not be "operatic" in quality, but they each have their own unique beautiful tones, which they have shared throughout this year when singing solos.
Recall this past Advent Stephen Dickson's interpretation of Mark Hayes', "Prepare the Way of the Lord", or Cheryl Hill's version of "Wade in the Water", of Nancy Wildman's "You'll Never Walk Alone" solo. I could go on and on as each and every member has done a solo. When they usually are the soloist for the day, they also have to lead the congregation in singing of the hymns.
Our rehearsal/dinners have also given them an opportunity to discuss the events of the day, or learn about each other's lives, or just vent. So it isn't just a song for the moment that we're celebrating. It is a special venture starting with the choice to get up out of bed, and get to an early morning rehearsal, to work with each other, to make a song sound like 'one voice' in harmony, or to give up an evening to rehearse...snow or no snow, and finally to have to work with me! Is it gratifying? You shouldn't have to ask. Thank you, choir.
Peace and Joy through music sung by a terrific choir,
Jim Moriarty