Music Ministry: Thank You to the Choir
A gifted group of musicians who give much to our congregation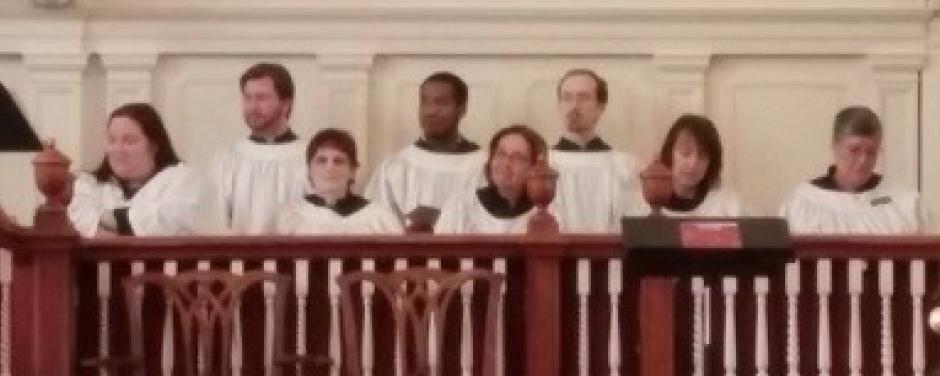 (Posted June 18, 2015)
Speaking of singing I need to thank the choir for being here at 9 a.m. for rehearsals before the 10 o'clock service. They are a gifted group of musicians who have given so much to our congregation.  
How to join our choir
For those of you who have thought about singing, give us a try. If you don't read music there is plenty of support from other members. The choir sings usually twice a month – except during Advent and Lent when they are asked to be present more often. We have a few dinner/rehearsals during the year. Then we meet at 9 a.m. Sundays for a final rehearsal before the service.