Music Ministry: An Array of Music for Holy Week
Music for that reflects the range of emotions.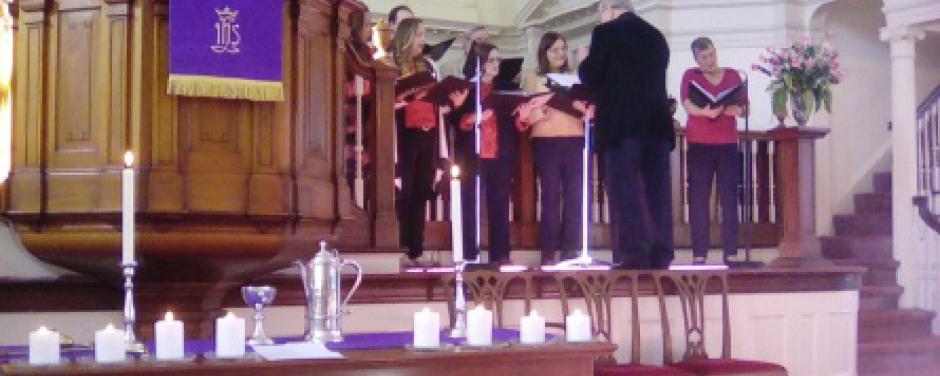 (Posted March 19, 2016)
More information about 2019 Lenten and Easter services are available here.
Palm Sunday and Easter are emotional days in the life of Christ and those around him. Thus, there have been numerous musical selections written just for the events of Holy Week!  Our sanctuary choir along with the church school children will be singing music selections that reflect the Hosannas, the betrayals, the anger, the tears, and finally the joys that occurred during this historic week.
We have had a long tradition here at First Church of having the choir sing Faure's "The Palms" which will be continued this Sunday with Stephen Dickson as the baritone soloist. The church school children will also be singing "Hosannas" to reflect the excitement of Jesus's arrival. Later in the service the music will shift to support the later events leading up to Good Friday.
I would like to mention, that although there is only hymn singing at the Maundy Thursday evening service, the service itself is a very moving service with selected Bible readings of the Last Supper.  It is one of my favorite of the year.
Finally, I would like to thank Cyrus von Hochstetter for his fabulous concert this past Sunday. He treated his audience to unknown selections of Duke Ellington's sacred music, as well as several of his own compositions. He also brought a longtime friend, Austin Becker, who plays alto sax. Together they made a wonderful afternoon of music. There were many positive compliments! I feel that this is a concert series that has a very promising future here at First Church.
Peace and Joy through music,