Music in July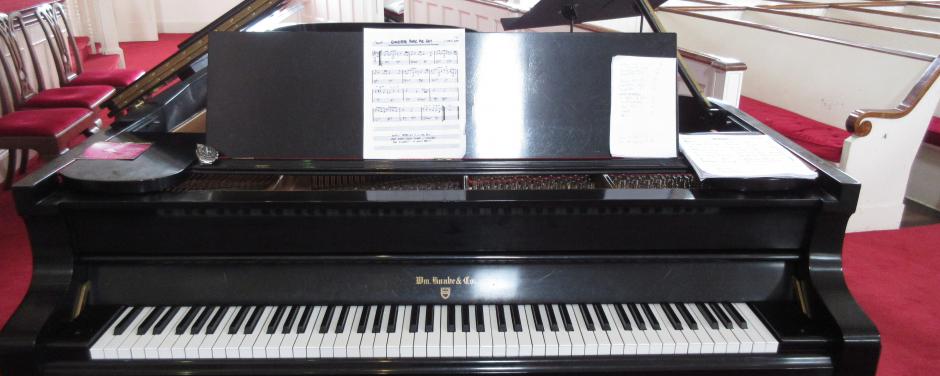 (Posted June 30, 2016)
Before the services during the month of July, I plan to play several preselected "favorite" hymns. After I play it through once, I plan to play two verses. These hymns will be listed in the bulletin. Feel free to sing along. Plan to sing the first and last verses to keep it simple. If not, just hum along. You can even bring your "kazoo" should you own one and play along!!! If you have a favorite hymn you'd like me to play, call in the title to the office before the Sunday that you plan to be in attendance.
On July 3, we will include some Independence Day music. Instead of the regular hymn selections, I will play the United States Armed Services' hymns and other selections. Feel free to sing along.  The popular bass soloist, Tim Koch, will be our guest soloist. 
On July 10, the preservice hymns will reflect "Faith and Aspiration" and the very talented Maestro Ferdy Talan – classical pianist – is the scheduled soloist.  
On July 17, Levon Ofgang – classical guitarist – is scheduled to be our soloist.  
July 31st, Howard Rovics and Cheryl Hill will lead the service musically.  
Peace and reflection through music. - Jim Moriarty