Jazz Pianist/Composer to Perform March 13
Cyrus von Hochstetter and saxaphonist Austin Becker will perform at 2 p.m.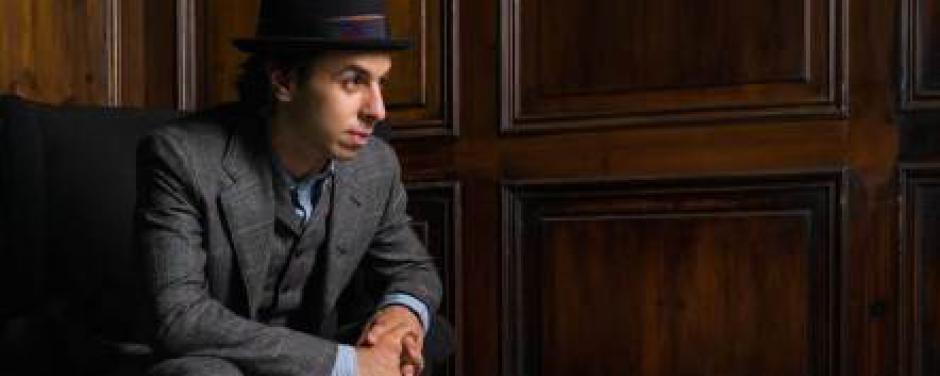 (Posted February 26, 2016)
On March 13 at 2 p.m., pianist, composer and improviser Cyrus von Hochstetter and jazz saxophonist Austin Becker will perfom music from Duke Ellington's rarely heard Sacred Concerts, rearranged for the duo. Tickets may be purchased at the door for $15.
For a sneak peek, check out these videos:
Cyrus consistently bridges the gap between various styles of music such as jazz, classical and pop music. His performances include original compositions, improvisations and creative reinventions of standard repertoire.
Driven by an exceptionally unique vision of musical expression, Cyrus von Hochstetter has performed at the Montreux Jazz Festival and Caramoor Center for Music and the Arts, received awards from Young Lions Jazz Festival and Downbeat Magazine, licensed his music to MTV and MoMA, produced and shot a prize-winning short film and performed with Clint Black on the TV show Celebrity Apprentice.
Cyrus can be seen performing solo concerts, often combining classical repertoire with original compositions and arrangements of jazz tunes or leading his group 'Cyrus von H and the Hats', an ensemble dedicated to performing Cyrus' songs as well as new arrangements of music by A. Schönberg.
Cyrus earned a Bachelor of Music in Jazz Piano Performance from Manhattan School of Music and a Masters Degree in Interactive Telecommunications from Tisch School of the Arts, NYU. His piano teachers include Jason Moran, Garry Dial and Fred Hersh. Since 2008, Cyrus has studied piano and performance under Zitta Zohar, counterpoint and music theory with Paul Caputo and composition with Ira Taxin.