Interfaith Vigil for Orlando set for Tuesday, June 21, 7 p.m.
Honor those lost in the shooting at Pulse Nightclub in Orlando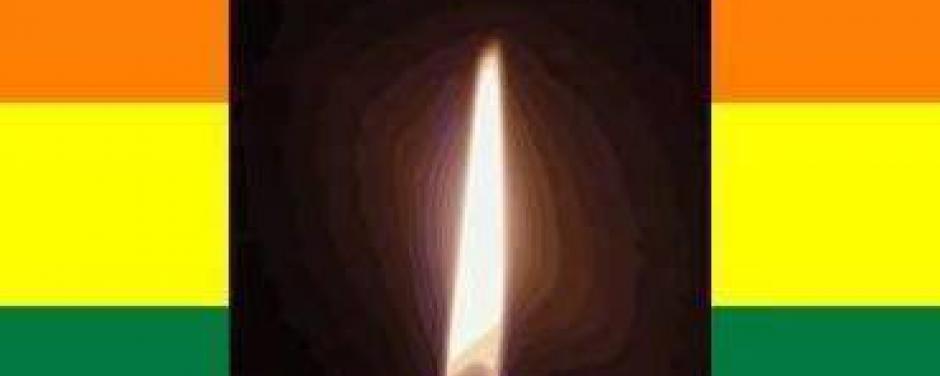 (Posted June 18, 2016)
The First Congregational Church, the Unitarian Universalist Congregation of Danbury and the Association of Religious Communities (ARC) invite you to an interfaith vigil on Tuesday, June 21, at 7 p.m. The vigil will be held at the First Congregational Church at 164 Deer Hill Avenue in Danbury. We will honor those lost in the shooting at Pulse Nightclub in Orlando, support the LGBTQ community, reaffirm support for our Muslim community, and decry hate and violence.
The vigil brings together local elected officials including Mayor Mark D. Boughton of Danbury and representatives of Rep. Elizabeth H. Esty, Jospeph Walkovich, president of the board of ARC, and faith leaders from ARC. The vigil will include statements from those in the Christian tradition, the Muslim community, local Jewish congregations, Buddhist tradition and the humanist path. Serving the needs of the LGBTQ community in Fairfield County will be leaders from the Triangle Community Center.
The vigil will feature readings of the names and a tolling of the bells for those who were killed at Pulse Nightclub, remarks from local officials and leaders in the LGBTQ community, time for meditation/prayer and musical selections.
We acknowledge that June 17 is also the sorrowful anniversary of the mass shooting at the Emanuel African Methodist Episcopal Church in downtown Charleston, South Carolina. We have faith and hope that Tuesday's vigil can be a time to come together to repudiate hate and violence in all its forms. As Dr. Martin Luther King observed, we have all seen" too much of hate."
We hope you can be part of this vigil to respond to the mass shooting in Orlando, to support the LGBTQ community, to reach out to our Muslim brothers and sisters, to mourn the loss of life, repudiate hate, and affirm the worth and dignity of all persons.