How to Join Our May 24 Watch Party
Join us to view a pre-recorded service that focuses on healing our worries.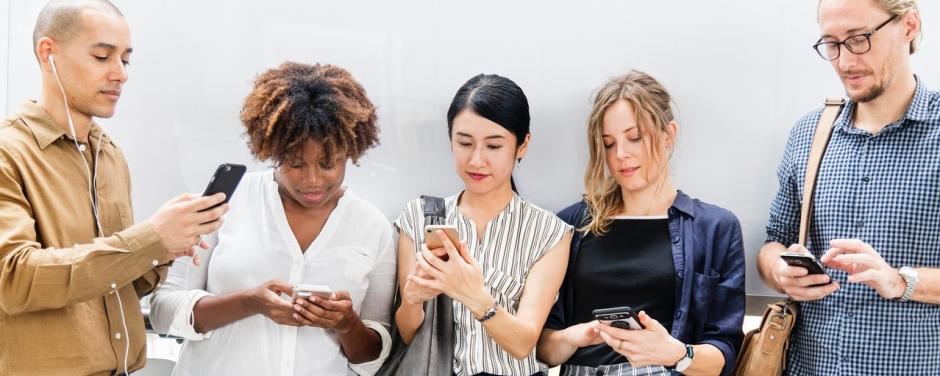 (Posted May 21,2020)
A pre-recorded service featuring UCC Conference ministers focuses our attention on healing our worries, and recognizes Mental Health Month. We will host a Facebook watch party for this service on Sunday, May 24, at 10 a.m. This watch party is being hosted in lieu of our regular Sunday service; we will not use Zoom on May 24.
How to View the Watch Party
1. Go to www.Facebook.com at 10 a.m. on May 24.
2. Click the notifications icon in the top navigation bar. It's shaped like a bell, and it may show a red dot with a number. (The number tells you how many notifications you have.)

3. Click on "First Congregational Church of Danbury posted an update 'Sunday Service for Mental Health Month.'"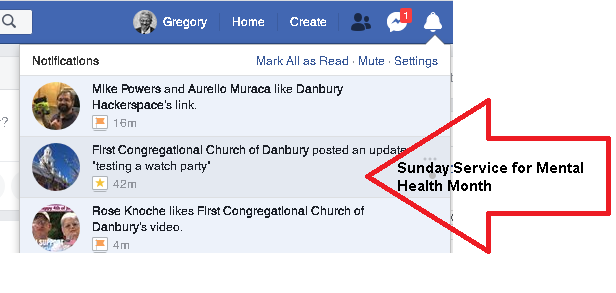 4. You may also "react" to various parts of the video by clicking any of the "reaction" icons, and you may enter your comments on the lower right. Rev. Pat will monitor the comments and reply as needed.