Boys in Hats Perform Perform Folk Concert at First Congregational Church
June 28 Folk Concert Benefits Danbury Church's Music Program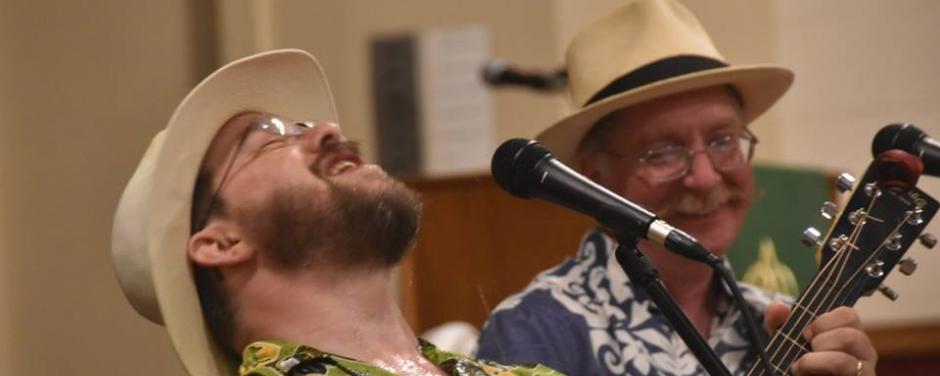 (Posted June 19, 2019)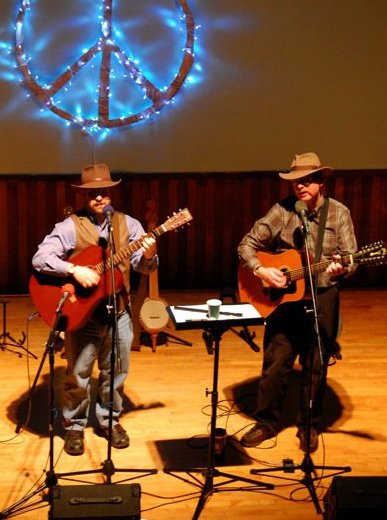 It all started with a post on Facebook: "Available in Connecticut on June 28 & 29. Now, all we need is a venue. Anyone interested in hosting a night of music and questionable humor?" Pat Kriss, pastor of the First Congregational Church of Danbury, expressed interest: "Give me a call, please!"
Thus a family-friendly picnic/concert was set for Friday, June 28, at the First Congregational Church on Deer Hill Road. Boys in Hats perform folk songs, sea chanteys and original acoustic music. Their reputation promises an evening of fun, fellowship, food, and sing-a-longs. All donations will benefit the Music program at First Church Danbury.
Cost: Purchase your food; Free will offering for the concert.
6 p.m.: Food will be for sale. (Yummy!)
7 p.m.: Music from Boys in Hats. Your generous donations will support our congregation's music program.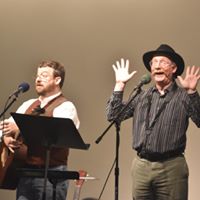 Paul and Eric are pastors of churches in Danbury and Hilo, Hawaii, respectively. Their program will feature banjo, ukulele, 12-string guitar and more. They bring musical joy to their selection of tunes that entertain, thrill and pay homage to contemporary folk artists like Peter, Paul and Mary, and Pete Seeger.
About Boys in Hats
Eric Anderson and Paul Bryant-Smith bring their voices, instruments, and hats (of course!) to perform traditional folk, contemporary acoustic and original song.
Paul Bryant-Smith is an ordained minister who serves part-time as pastor of the King Street United Church of Christ in Danbury. He is also the Director of Spiritual Care at St. John's Riverside Hospital in Yonkers, NY. Paul plays the six-string guitar, open-back banjo, fretless gourd banjo, pennywhistle, and a variety of other instruments too obscure to mention in polite company.
Guitarist Eric Anderson is pastor of Church of the Holy Cross in Hilo, Hawaii. He is a fan of the sixties folk revival and of contemporary acoustic music. Eric has written a few songs which, so far, have earned him neither a great deal of money nor a great deal of embarrassment.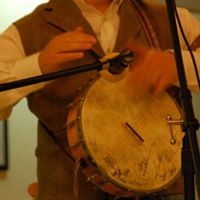 About the First Congregational Church of Danbury
Eighty years before American Independence in 1684, eight hardy pioneers from Norwalk, arrived and purchased land from the Potatuck Indians. They staked out a settlement that is now the city of Danbury. These eight men, like all those in the Connecticut colony, were strict Congregationalists.  The First Ecclesiastical Society, or governing body of the First Congregational Church, was chartered by the General Court in 1696 and a meeting house was built.  In the early days, the Society was also the governing body of the town of Danbury.
The First Congregational Church is now in its fifth meeting house on Deer Hill Avenue. The current meeting house, along with its splendid organ, was dedicated in 1909.  In 1960 the congregation approved the constitution of The United Church of Christ and therefore, became a part of The United Church of Christ.