A Christmas Celebration Concert with Doug Hartline & Friends
Unique renditions of Christmas carols, hymns, and popular songs.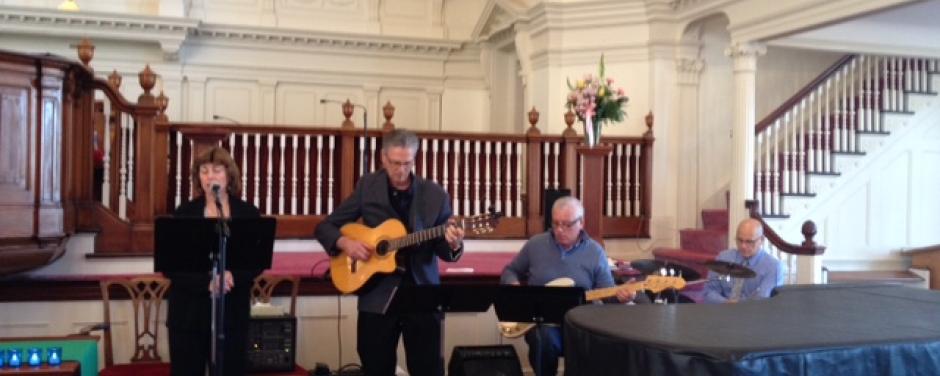 (Updated on December 9, 2017)
This event has been Reschedued.
The Christmas concert featuring Doug Hartline & Friends has been rescheduled to Saturday, December 30, at 4 p.m.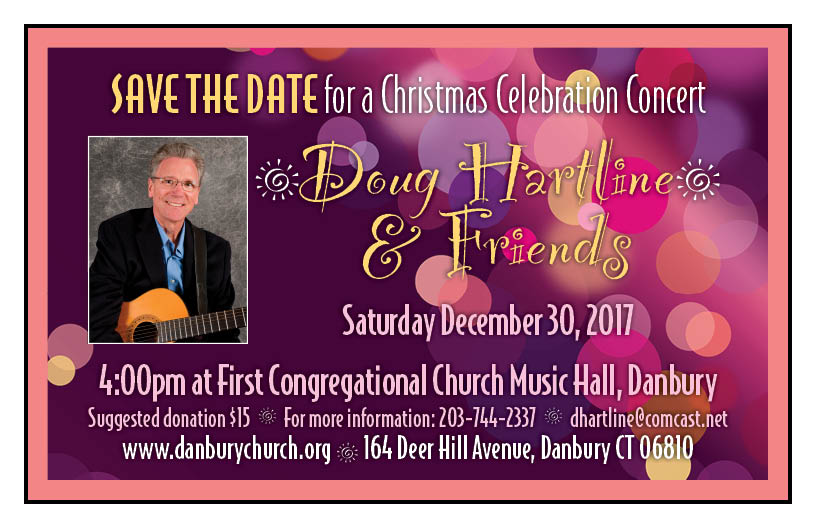 The rescheduled concert will include unique renditions of Christmas carols, hymns, and popular songs. The performance will feature Hartline on acoustic/electric guitar, Ginny Hartline on vocals, Nick Bariluk on keyboards, Gary Blu on flute, sax, & mandolin, George Skidd on bass, Tyger MacNeal on drums, along with Joan Wallace on vocals and Amy Jonsson on vocals and violin.
Presenting his music in unconventional formats, such as incorporating jazz dancers or in contemporary church services, Mr. Hartline has drawn the attention of prestigious news outlets, including The New York Times. Doug's music has been described as "instrumental jazz with a strong folk influence." Critics have described his sound as buoyant, soulful, bright, and uplifting. Hartline says "When asked what my music sounds like, I explain it's like an instrumental blend of James Taylor and Pat Metheny. And, of course having seen the Beatles on TV as a kid, I cannot deny their influence, which inspired me to start playing guitar." 
As an added plus, Doug's wife Ginny, with her beautiful alto voice that brings to mind the likes of Alison Krauss, Karen Carpenter and Ann Murray, will be featured.  Ginny will be joined by Joan Wallace and Amy Jonsson.
This should prove to be a thoroughly engaging fun performance. Suggested donation $15.
For additional information call 203-744-2337 or contact dhartline@comcast.net.