August 30 Service Moved to 4 p.m.
Al and Linda Jennings will host church picnic and worship service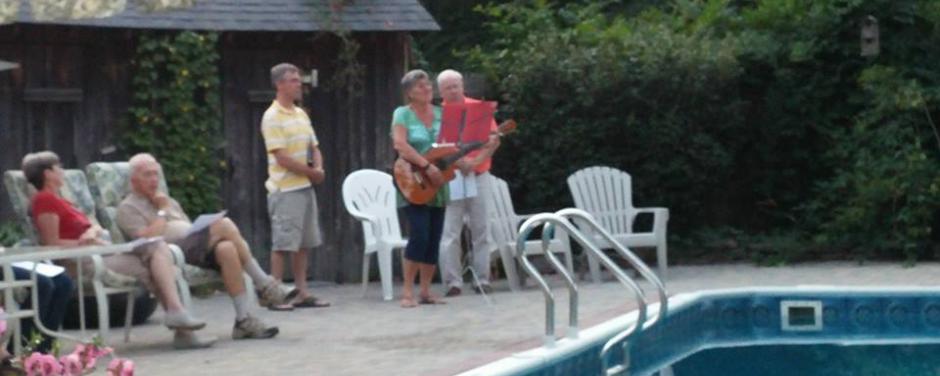 (Posted August 21, 2015)
Sunday, August 30, at 4 p.m.: Please join us at the home of Al and Linda Jennings for our "Endings and Beginnings Church picnic and Worship Service" at 4 p.m. There will be no morning worship that day.
Hotdogs, hamburgers and drinks provided.
If your last name begins A – M, please bring a dessert.
If your last name begins N – Z, please bring a salad.
A special thank you from Pastor Pat to the Jennings for opening their lovely home to us once again, and to our soloists Nancy Wildman and Skip Jennings. I am indebted for vacation coverage to Mary Lou Howson, Videen Bennett and Jane Ellingwood for filling the pulpit with God's word so ably. Blessings to all.