Sunday, September 8, 2019
This Sunday – September 8th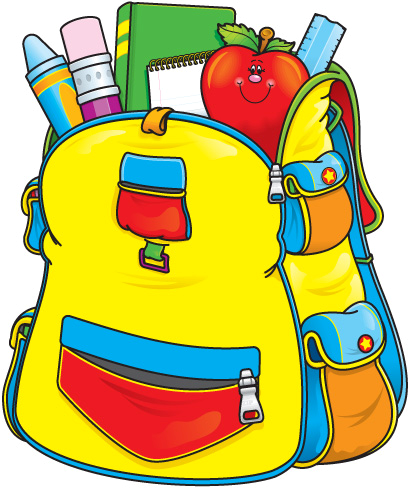 10 am Morning Worship Resumes
Homecoming Sunday – Blessing of the Backpacks
---
From Reverend Pat Kriss
"It is impossible to live without failing at something, unless you live so cautiously that you might as well not have lived at all, in which case you have failed by default." – J. K. Rowling, Harry Potter Author
And so we enter the season of "all things new." A new school year. A new season at church when the music is cool and so is the Sanctuary. A new set of opportunities to be bold, to achieve great things, and yes… to learn from our mistakes.
So on this Homecoming Sunday at 10 AM, we prepare ourselves, no matter what the age, to "take it on the road" when it comes to living a the kind of life Christ has been preparing us for. He's taught us how to act in terms of kindness and when confronted by adversity. We learn this weekend from the apostle Paul how we can break people free from being enslaved -- how we can set ourselves free from what holds us back.
Now I've also made this first Sunday The Blessing of the Backpacks because backpacks symbolize taking it on the road, and, in essence, bringing with us a little slice of home, where all the tools we need are within our reach. Believe it or not, this Sunday's gospel from Matthew is in part a story about a backpack and how we are to push back against evil, not with violence but by surprising the heck out of those who would oppress us. The blessing we will do with the help of our children is not just for kids. It's for adults too who carry the tools of their lives in a backpack. Please make sure to bring your children's and your backpacks to church on Sunday, and place them up in front of the Communion Table before we start. We'll be adding a little something to each of the packs so that your church community can journey with you, too, in this year.
Finally, all of us have been deeply concerned as we witness the devastation that Dorian wreaked on the Bahamas, and still is causing on the US mainland as it chews its way up the Atlantic coast. If you would like to help, you can include in your donation at church this Sunday a check that you have marked for either the Emergency USA Relief Fund or the International Emergency Relief Fund that is gathered by the United Church of Christ. What you donate will be used to help people rebuild their lives and their homes in the wake of this natural disaster. Blessings to all as we take our Christian love on the road. -Pastor Pat Kriss
---
September Fellowship Luncheon
Our September Fellowship Luncheon is on Tuesday, September 10 at 12:30 pm in the Parlor. Please bring a dish to share and welcome Fall!
---
First Church Knitters Group 
We plan on meeting to knit and crochet at 5:30 p.m. in the Parlor. Everyone is welcome. Seasoned knitters and crocheters as well as people who want to learn to knit or crochet. Fellowship and friends meet to relax. Call Heidi at 203-798-0476 or 203-826-6827 for more info.
---
Submit Article Ideas
Contact Greg Pings if you have an idea for an article or photo for our website or Facebook page. Send your idea in an email to: Greg_pings@hotmail.com
---
 Deer Hill Thrift Shop
Great merchandise, low prices, very friendly staff.
Please consider volunteering – contact Pat Moriarty or Terry Hansen.
Fridays: 9:30 am – 2 pm; Saturdays 10 am – 2 pm.
---
Bible Study
Next Session tba. Even if you did not come before, please come and join us (call the church office before the next session so you can be sent the bible passage for that week). Open to all!
---
"Faith and Foam"
Next session tba. 
Held at Three Brothers Diner in Danbury, starting at 6 p.m. (242 White Street). If you haven't heard of these kinds of meet-ups, they have become very popular for churches to run in communities all over the country. The intention behind the meet-ups is this: For many people because of work or other commitments, going to a house of worship on the weekend just doesn't fit with the way their lives unfold. But that doesn't mean that they don't have a spiritual life, or, for that matter, that they don't have questions or opinions they'd like to share about faith and religion. It's the informal kind of discussion that lends itself to a brew or a drink among friends after work.

---
BLESSING OF THE BACKPACKS – THIS SUNDAY, SEPTEMBER 8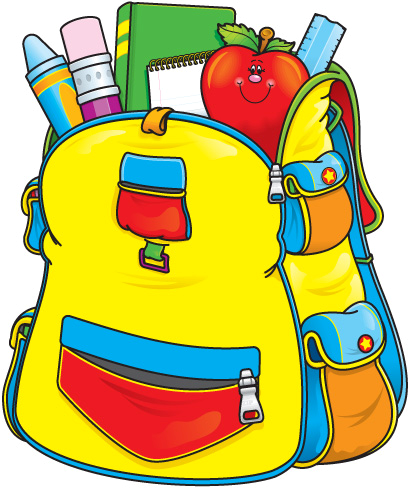 ---
E-Tidings Date:
Thursday, September 5, 2019