Sunday, November 3, 2019
This Sunday: Remember to set your clocks back!
 10 a.m. Morning Worship with Communion
All Saint's Sunday


Children's Christmas Rehearsal (10 a.m. - 10:40 a.m.)
From Reverend Pat Kriss
The Gift of an Hour
This coming Sunday is our very own version of All Saints Day—one in which we celebrate all the people who came before us who have helped to sculpt the church we know and love today, and to pledge our commitment to carrying on the tradition of our "saints."
It's also a day of change – not only will we (hopefully) have remembered to set our clocks back, and therefore have "gained" an hour of time to ourselves. But we also hear from the Gospel about Zacchaeus. Now, this man was someone seriously lacking in height, enough so that when Jesus came to town, he climbed a tree just to be able to see over the crowds. But what Zacchaeus lacked in stature, he exceeded in faith. He was a despised tax collector, one of the officials known to skim off as much as 30% of what he collected to line his own pockets. In every sense he was a thief, because he stole justice from the people. In every sense of word, he was lost—lost until he heard the Word of God from his Son.
As we celebrate those who came before us who are among the "found," it's good to remember that in the Bible God seems to be drawn to lost things: lost coins, lost sheep, a lost son. Jesus said it: "For the Son of Man came to seek out and to save the lost." However, reminiscent of the hypocritical pharisees in last week's gospel, the self-righteous people sniffed their disapproval as Jesus went off to Zacchaeus's house for dinner. But who were they – and who are we – when we look down on the person who climbs above public scorn to reach out to God for forgiveness?
So as we gain an hour this Sunday, we need to ask, how will we use it? Will we celebrate it with God and others in church as we remember those who have gone before us? Will we spend it joyfully joined to our brothers and sisters through the grape and the bread? Or will we roll over and go back to sleep? Really, the choice is yours. I'm hoping to see you on Sunday. - Pastor Pat Kriss
A Great Pumpkin thank you to all of our families who made our October 27 Pumpkin Carving Festival a big success. It was wonderful to have 12 children and young adults join us and their family members for this event. Special thanks to all for cleaning up so well afterward!
---
From Jim Moriarty, Music Director
John 3:16 "For God so loved the world that he gave his only begotten son, that whosoever believeth in him should not perish, but have everlasting faith."
John Stainer composed the most beautiful anthem using these words. It is part of his "Crucifixion" Cantata, and is sung every year by this choir prior to Easter.
Sunday is what I call our annual All Saints Day observance service. The choir will lead us in song with a very special anthem composed by Pepper Choplin – a contemporary composer whose music represents different genres.
Pat Moriarty is continuing to practice the Holiday Pageant with our church school children. Thank you for having them in attendance.
"Calling All Angels" ... I want to thank those of you who have already contributed to the organ fund. We are getting closer to the goal. It is that time again when the organ needs tuning. If you can contribute to this fund it would be greatly appreciated! Be sure to earmark your check 'organ tuning'. My goal is to raise $1,000 for the fall tuning. Thank you in advance. You will receive a Thank you note from me for your tax records. Peace and Joy through music, Jim Moriarty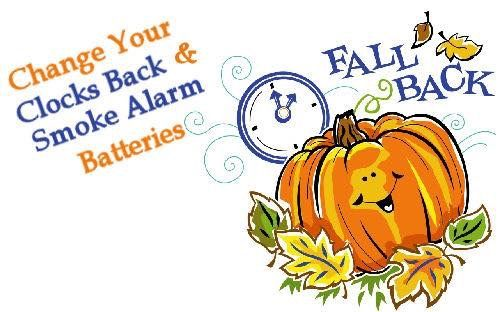 ---
Deer Hill Thrift Shop
Great merchandise, low prices, very friendly staff.
Please consider volunteering – contact Pat Moriarty or Terry Hansen.
Fridays: 9:30 a.m. – 2 p.m.; Saturdays 10 a.m. – 2 p.m.
---
Bible Study
Next Session Monday, November 4- 3p.m. Even if you did not come before, please come and join us (call the church office before the next session so you can be sent the bible passage for that week). Open to all!
---
"Faith and Foam"
Monday, November 11 at Three Brothers Diner in Danbury, starting at 6pm (242 White Street). If you haven't heard of these kinds of meet-ups, they have become very popular for churches to run in communities all over the country. The intention behind the meet-ups is this: For many people because of work or other commitment going to a house of worship on the weekend just doesn't fit with the way their lives unfold. But that doesn't mean that they don't have a spiritual life, or, for that matter, that they don't have questions or opinions they'd like to share about faith and religion. It's the informal kind of discussion that lends itself to a brew or a drink among friends after work.
---
THANKSGIVING COLLECTION: November 10th
Donations should be brought to church on those Sundays, or you may leave them in the church office during the week.
Items most needed:
Thanksgiving Collection
 
 

| | | |
| --- | --- | --- |
| Canned Coffee (l lb. size) | Canned Vegetables | Stuffing mix |
| Instant Potatoes | Cranberry Jelly | Gravy |
| Juice | Cookies | Hot Chocolate |
| Tea | Grocery Gift Cards |   |

Holiday Collection - Food and Toys

| | | |
| --- | --- | --- |
| Canned Coffee (l lb. size) | Small Toys | Coloring Books |
| Crayons | Balls | Stuffed Animals |
| Kid's Size Socks and Mittens. | Cookies | Hot Chocolate |
| Cereal | Candy Canes | Boxed Snacks |

 

 
E-Tidings Date:
Thursday, October 31, 2019