Sunday, May 12, 2019
This Sunday:  Mother's Day
Next Sunday:  Annual Meeting
From Reverend Pat Kriss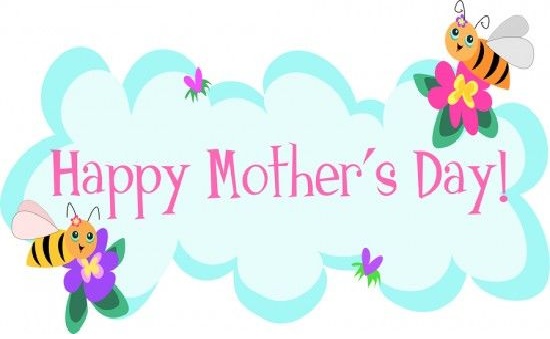 It's fitting -- although entirely accidental -- that this Sunday's New Testament Acts of the Apostles text revolves around a woman named Tabitha in Aramaic, but Dorcas in Greek. After all it is Mother's Day. What makes Tabitha unique is that she is the ONLY woman that the New Testament names from the beginning as a disciple. As you can imagine, it must have taken a special kind of woman to be valued by society in those days of inconsequential femininity to be recognized as such. And she was.
Tabitha, a widow, didn't stop caring for people when her husband and children were gone. Not in the slightest. Instead in this post-Easter world Tabitha began to "mother" all those in her community who needed someone to care for them: the needy, the grieving, the lonely widows like herself.
And then, in an instant, Tabitha was gone. Tabitha whose name refers to the graceful gazelle. Tabitha, full of grace for raising other people up, now needs someone to raise her up. Tabitha needs someone like Jesus, who raised from death Jairus's daughter, by calling out a name one letter off from hers: "Talitha, arise," Jesus said.
And so it was that Peter, now the head of the Jesus believers, answered the grieving followers' call to come to Joppa. He found her surrounded by other widows and women who had prepared her and dressed her -- tenderly like mothers. Peter recalled that he and the other disciples had been told by Jesus that they had been given his powers-- the power to forgive, to heal, to raise others up just as Jesus did. So it is with the assurance of that power that Peter stepped forward, said "Tabitha, arise," and watched as she did. We can easily assume that Tabitha used her renewed life on earth to continue to be a shining example, not just of womanhood and maternal caring, but of being Christ's disciple.
In the moment of that full-fledged miracle we learn that Peter and the other disciples carry on the great work of Jesus. And we, too, are bidden in this post-modern era of hate mongering and senseless acts of violence to extend our transformative discipleship far beyond the often hollow "thoughts and prayers" that people toss out at the moment of the next school shooting or racist act. The world needs "a mother's touch" that is all action, not all talk, a touch that heals and moves forward by doing, enfolding, and not just talking.
This Sunday, we'll be thinking back to mothers of all kinds. Not all of our mothers were living saints like Tabitha. But some of our mothers were. However all mothers have left their mark on us, and taught us that, as much as we were forgiven for not being perfect, we need to forgive others, including Moms, for being human, but always trying to grow. -- Pastor Pat Kriss
P.S. As a special treat for Mother's Day this Sunday, we will have Sue Gross, an English Horn and Oboe Soloist performing our musical selections!
---
From Jim Moriarty, Music Director
"Music is an agreeable harmony for the honor of God, and the permissible delight of the soul." – Johann Sebastian Bach
I thank our choir for their wonderful harmonies during this past Sunday's service. I also want to thank the Community Children's Chorus for sharing their voices and talents this past Sunday. It was a wonderful day of music at first Church.
The choir is off this Sunday in recognition of Mother's Day. A colleague of mine returns as our soloist this Sunday.
Peace and Joy through Music, Jim Moriarty
---
May 20 - "Faith and Foam" at Three Brothers Diner in Danbury, starting at 6pm (242 White Street). If you haven't heard of these kinds of meet-ups, they have become very popular for churches to run in communities all over the country. The intention behind the meet-ups is this: For many people because of work or other commitments, going to a house of worship on the weekend just doesn't fit with the way their lives unfold. But that doesn't mean that they don't have a spiritual life, or, for that matter, that they don't have questions or opinions they'd like to share about faith and religion. It's the informal kind of discussion that lends itself to a brew or a drink among friends after work.
---
First Church Knitters Group.  We plan on meeting to knit and crochet at 5:30 pm in the Parlor.  Everyone is welcome. Seasoned knitters and crocheters as well as people who want to learn to knit or crochet. Fellowship and friends meet to relax...call Heidi at 204 798 0476 or 203 826 6827 for more info.  Upcoming date- June 13.
Deer Hill Thrift Shop
Great merchandise, low prices, very friendly staff.
Please consider volunteering – contact Pat Moriarty or Terry Hansen. 
Fridays:  9:30 am – 2 pm; Saturdays 10 am – 2 pm.
Bible Study:  Our next session will be on Tuesday, May 14 at 3 pm in the parlor off Annie Hall with food available, too. Even if you did not come before, please come and join us (call the church office before the next session so you can be sent the bible passage for that week).  Open to all!
The Scholarship Committee invites all members of First Church entering into college, technical school or community college after high school to apply for a Scholarship grant.  These funds are made available through the generous contributions of former and present members of our church.  All who are interested in receiving a scholarship grant must fill out an application form obtained from the church office (or can be emailed to you).  Students are eligible for a grant for a 2-year period.  Grants are awarded on an as needed basis.  The deadline is May 31st.    A high school transcript may be presented with the application.  Completed applications may be faxed to the church at 203-744-4683.
---
Our May Fellowship Luncheon is on Tuesday, May 14th at 12:30 pm in the Parlor.  Please bring a dish to share!