Sunday, August 11, 2019
This Sunday: Baptism
---
From Reverend Pat Kriss
"Believe in a love that is being stored up for you like an inheritance, and have faith that in this love there is a strength and a blessing so large that you can travel as far as you wish without having to step outside it."
Rainer Maria Rilke, Letters to a Young Poet, 20th century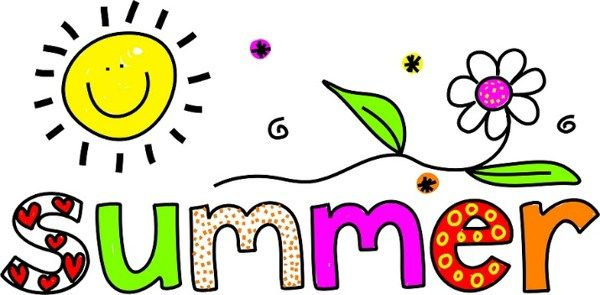 It was truly a gift, yesterday that I trusted the right moment had arrived. For months now I've looked across the road from us where there is a small farm --Three Feathers Farm -- and have watched the corn growing. Now, there is something special about food that grows from the same soil where we live, and which gathers in the same rain and sunshine. But it seemed to be taking so long this year. When my own tiny garden yielded the first three little cherry tomatoes this week I took a chance and called over to the farmer. "Why yes…. if you want, I will go into the field and pick some ears of corn." So he took his tractor into the field and picked me a dozen. He handed them to me and said, "these are the very first harvest - even I haven't had any this year." So with this special gift I made a feast last night of vegetables and I swore I could taste the sunshine.
The poet Rainer Maria Wilke quoted above was always seeking the ineffable presence of God in his poetry. A good part of the reward of the harvest is the faith of waiting for all elements to come together into a blessing we can perceive in our own lives. Especially in these turbulent times, it can feel like we're going to wait forever for good to prevail over evil. But we need to have faith that we really ARE surrounded by a "cloud" of God's love that envelops us, that will protect us and, eventually lead us to the place where peace will surround us, and we will taste the sunshine. This Sunday we will explore the treasure that surrounds us all the time, but we frequently fail to see in all the chaos. -- Pastor Pat Kriss
---
MARK YOUR CALENDARS: Our year-end Picnic and Vespers service will be held at the home of Gary and Janet Falkenthal on Sunday, August 25 starting at 4 p.m. Thank you, Falkenthals!! As usual, this event takes the place of our morning service - we will meet instead in the afternoon.
Hotdogs, hamburgers, drinks provided. If your last name begins A-M, please bring a dessert; N-Z, please bring a salad/side dish.
Address: 10 Terre Haute Rd, Danbury -- Parking: On street /span>
In addition, we are going to need willing volunteers to help set up chairs etc. for the picnic, while our Sexton Tim Koch continues to heal. If you have a generous heart, please contact Gary Falkenthal.
---
From Jim Moriarty, Music Director
"Music is the wine that fills the cup of silence." – Robert Fripp
I want to thank the voices of The Meeting House Quartet for their terrific blend and musical interpretations during this past Sunday's service.
This Sunday, August 11th, Howard Rovics and Cheryl Hill will provide the music for the service. I will be away at a conference this week.
Hope your summer is noteworthy! Jim Moriarty
---
First Church Knitters Group 
We plan on meeting to knit and crochet at 5:30 p.m. in the Parlor. Everyone is welcome. Seasoned knitters and crocheters as well as people who want to learn to knit or crochet. Fellowship and friends meet to relax. Call Heidi at 203-798-0476 or 203-826-6827 for more info.
---
Submit Article Ideas
Contact Greg Pings if you have an idea for an article or photo for our website or Facebook page. Send your idea in an email to: Greg_pings@hotmail.com
---
 Deer Hill Thrift Shop
Great merchandise, low prices, very friendly staff.
Please consider volunteering – contact Pat Moriarty or Terry Hansen.
Fridays: 9:30 a.m. – 2 p.m.; Saturdays 10 a.m. – 2 p.m.
Summer $1.00 Sale begins this week!!
---
Bible Study
Next Session tba. Even if you did not come before, please come and join us (call the church office before the next session so you can be sent the bible passage for that week). Open to all!
---
"Faith and Foam"
Next session tba. 
Held at Three Brothers Diner in Danbury, starting at 6 p.m. (242 White Street). If you haven't heard of these kinds of meet-ups, they have become very popular for churches to run in communities all over the country. The intention behind the meet-ups is this: For many people because of work or other commitments, going to a house of worship on the weekend just doesn't fit with the way their lives unfold. But that doesn't mean that they don't have a spiritual life, or, for that matter, that they don't have questions or opinions they'd like to share about faith and religion. It's the informal kind of discussion that lends itself to a brew or a drink among friends after work.
E-Tidings Date:
Saturday, August 10, 2019