Sunday, October 6, 2019
This Sunday: 10 a.m. Morning Worship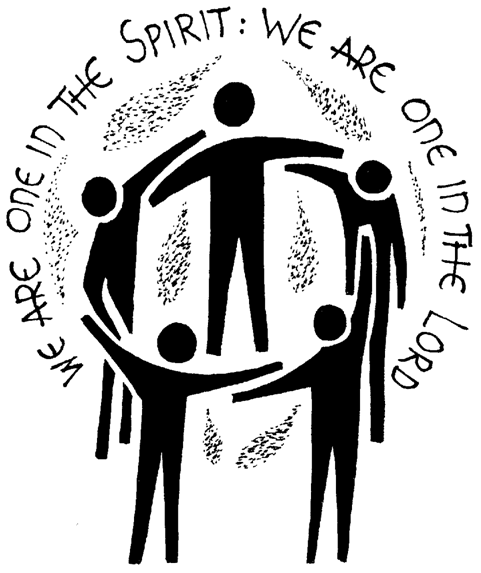 World Communion Sunday 
Art of Prayer Act II 
---
From Reverend Pat Kriss 
There's a communion of more than our bodies when bread is broken and wine drunk. - M. F. K. Fisher, 20TH century American Writer
Now here's a question I'm going to guess that no one has asked you in the last week: what do you think is happening when you take the bread and grape juice on Communion Sunday? How does it affect you?  And how did the whole tradition of what we call The Lord's Supper get started?
On this, our World Communion Sunday, how does it make you feel to know that people around the world are experiencing the same thing, sending up similar prayers for peace and reconciliation? Our congregation increasingly reflects the diversity of what the greater Danbury area has come to represent. In honor of our shared communion and of our rich cultures, this Sunday Sanjay Patel will play his harmonium and bring the spice of Indian music to our service along with our Chancel Choir. Sanjay's music was so well-received some five years ago when he first shared his musical talents. Come join us to share news of how the whole world is coming together to symbolically celebrate the bravery of Jesus' sacrifice, and how people are restoring his kind of love and compassion around the world. - Pastor Pat Kriss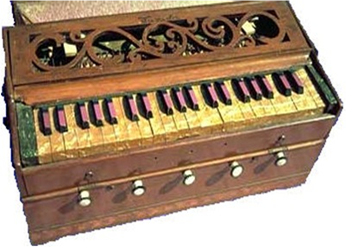 A Reminder: Sunday October 27 after services we will be carving pumpkins and decorating them in advance of Halloween. Be sure to plan on making this a family event as our little ones will want to bring their enthusiasm and your help in carving together to make it a great day! We will be furnishing the pumpkins and tools. 
---
From Jim Moriarty, Music Director
I would like to know your favorite hymn(s). Pastor Pat and I have been talking about gathering a list to use beginning in the New Year. The bulletin will provide a couple of lines for you to write down the hymn number, only. But be sure to specify which hymnal – red or blue. Then just tear if off and place it in the collection plate. Put down several if you would like.
Remember to bring the children to church as Pat will begin rehearsing their upcoming Pageant.
Our next Jazz Sunday is not until the 27th of October.
Jim Moriarty
---
First Church Knitters Group 
We plan on meeting to knit and crochet at 5:30 p.m. in the Parlor. Everyone is welcome. Seasoned knitters and crocheters as well as people who want to learn to knit or crochet. Fellowship and friends meet to relax. Call Heidi at 203-798-0476 or 203-826-6827 for more info.
---
Submit Article Ideas
Contact Greg Pings if you have an idea for an article or photo for our website or Facebook page. Send your idea in an email to: Greg_pings@hotmail.com
---
 Deer Hill Thrift Shop
Great merchandise, low prices, very friendly staff.
Please consider volunteering – contact Pat Moriarty or Terry Hansen.
Fridays: 9:30 am – 2 pm; Saturdays 10 am – 2 pm.
---
Bible Study
Next Session begins Monday, October 21 at 3 p.m. Even if you did not come before, please come and join us (call the church office before the next session so you can be sent the bible passage for that week). Open to all!
---
Faith and Foam
October 15 at Three Brothers Diner in Danbury, starting at 6 p.m. (242 White Street). If you haven't heard of these kinds of meet-ups, they have become very popular for churches to run in communities all over the country. The intention behind the meet-ups is this: For many people because of work or other commitments, going to a house of worship on the weekend just doesn't fit with the way their lives unfold. But that doesn't mean that they don't have a spiritual life, or, for that matter, that they don't have questions or opinions they'd like to share about faith and religion. It's the informal kind of discussion that lends itself to a brew or a drink among friends after work.
---
October Fellowship Luncheon
Our October Fellowship Luncheon will be on Tuesday, October 8th at 12:30pm in the Parlor. Please bring a dish to share and join good food and fellowship!