Sunday, November 10, 2019
From Reverend Pat Kriss
When wounds are healed by love, The scars are beautiful
At one time in the distant past, most of us had them … solid steel bracelets, curved like a "C" and bearing the name on its surface of someone that, for most of us, was a total stranger. For us, wearing one was a personal statement about the high cost of a country's choice to wage war.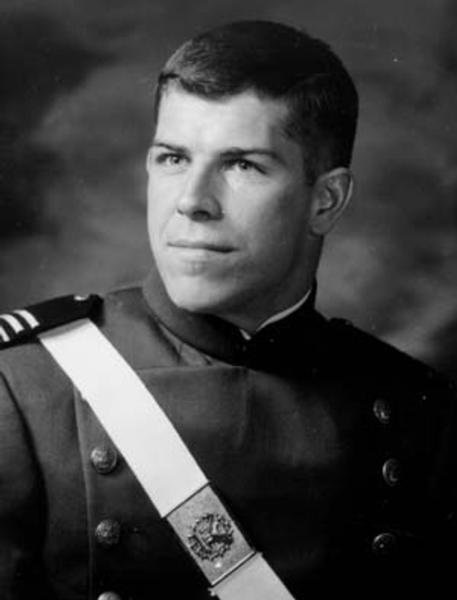 I found mine a while ago in a box I designate for important keepsakes. I've had it since 1969. It's a Prisoner of War/ Missing in Action bracelet, and on mine is the name of Captain Joseph Shaw Ross, US Air Force. (Photo, left.) I never knew him, but he's occupied a place in my heart for all these decades, as I wonder from time to time where his remains lie hidden, how his family back in Kentucky is faring so many years after the Vietnam War ended in 1974. For a generation of mostly young male soldiers in an unpopular war, coming home was not a welcoming celebration, but a time when politics demonized people who had answered the call to serve their country.
Joseph Shaw Ross did not come home. I visited the Vietnam War Memorial Wall in DC, some 20 years after I was given the bracelet. I found his name, touched the inscription on the wall of this young man I never met. And I realized that his remains are resident in my heart.
But here's the important part. Every day we are surrounded by people WHO ARE here, among us. Men and women who understood that their love of country meant, for them, enlisting in the armed services. They are veterans, this Band of Brothers and Sisters, late from other wars, other actions. They're not looking for adulation for what they achieved and endured for our sake. But in every way on this one day of the year that we honor them, they richly deserve it. Some wear hidden scars of mind and body. Some left behind a limb or their comfort in loud noisy crowds. Some returned intact. But regardless of the circumstances, We the People owe them our respect and support. This Sunday at First Church we honor all veterans and their families who also served by waiting. If you know a vet, why not invite him or her to join us?
Finally, I received a gift this week I never expected. On a website I stumbled upon it - the Virtual Wall of Faces of the Vietnam Veterans Memorial Fund. I came face-to-face with Joseph Shaw Ross. I pray, as he piloted his jet through enemy fire, his soul just kept ascending into the arms of God. His picture is here on this page. May we lift a prayer of thanksgiving for the lives of all who served, and may we thank the ones we can still hug. Blessings to you all. - Pastor Pat Kriss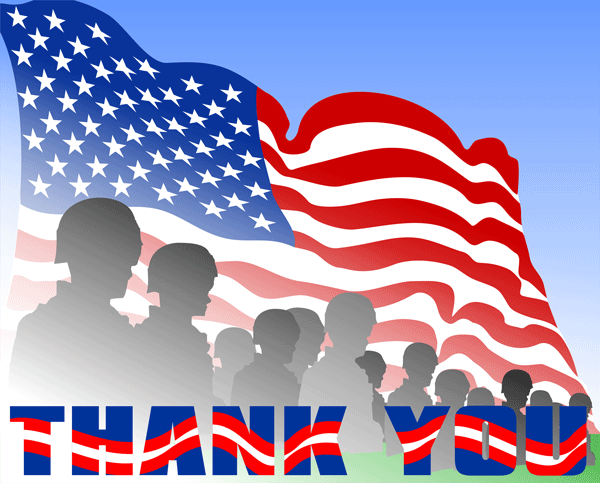 ---
From Jim Moriarty, Music Director
"Happiness is a glass of red and my favorite background music – usually lite jazz while sitting on our deck, watching the sun set."- me
Another happiness is having my choir on Sundays. A fine group of musicians who can interpret music without always watching me... I believe that not only do they read notes very well, but they have an inner sense of when to crescendo or decrescendo, ritard – slow down, or increase the temp. Thank you choir.
Another happiness – you can see that I am just overjoyed with many things – is the organ fund. The goal has not been reached, but we are getting closer. I have only sent a couple of thank you notes, so please be patient. Every contributor will receive a personalized note from me for your kindness and your records. Thank you!
Oh, and keep those 'favorite hymns' coming. I have quite a list so far and will keep a record of all titles, letting you know which few are most liked.
Pat thanks all those parents who have been bringing their children to church for the Pageant rehearsals.
Next week, I will give you a list of upcoming Holiday Concerts scheduled to be held in our wonderful sanctuary – where no sound goes unheard!?!
Peace and Joy through music,
Jim Moriarty
---
This Sunday: Children's Christmas Rehearsal (11 a.m. – 11:45 am)
---
Deer Hill Thrift Shop
Great merchandise, low prices, very friendly staff.
Please consider volunteering – contact Pat Moriarty or Terry Hansen. 
Fridays:  9:30 am – 2 pm; Saturdays 10 am – 2 pm. 
---
Bible Study
Next Session Tuesday, November 19, at 3 .pm.  Even if you did not come before, please come and join us (call the church office before the next session so you can be sent the bible passage for that week).  Open to all! 
---
Faith and Foam
Monday, November 11 and Tuesday, November 26, at Three Brothers Diner in Danbury, starting at 6pm (242 White Street). If you haven't heard of these kinds of meet-ups, they have become very popular for churches to run in communities all over the country.
The intention behind the meet-ups is this: For many people because of work or other commitment going to a house of worship on the weekend just doesn't fit with the way their lives unfold. But that doesn't mean that they don't have a spiritual life, or, for that matter, that they don't have questions or opinions they'd like to share about faith and religion. It's the informal kind of discussion that lends itself to a brew or a drink among friends after work.
---
November Fellowship Luncheon
Tuesday, November 12, at 12:30 p.m. in the Parlor.  Please bring a dish to share and enjoy time with friends!
---
THANKSGIVING COLLECTION: November 10th
Donations should be brought to church on those Sundays, or you may leave them in the church office during the week.
Items most needed:
Thanksgiving Collection
 
 

| | | |
| --- | --- | --- |
| Canned Coffee (l lb. size) | Canned Vegetables | Stuffing mix |
| Instant Potatoes | Cranberry Jelly | Gravy |
| Juice | Cookies | Hot Chocolate |
| Tea | Grocery Gift Cards |   |

Holiday Collection - Food and Toys

| | | |
| --- | --- | --- |
| Canned Coffee (l lb. size) | Small Toys | Coloring Books |
| Crayons | Balls | Stuffed Animals |
| Kid's Size Socks and Mittens. | Cookies | Hot Chocolate |
| Cereal | Candy Canes | Boxed Snacks |

 

 
E-Tidings Date:
Thursday, November 7, 2019