Sunday, June 9,2019
This Sunday:  Choir and Church School Sunday
From Reverend Pat Kriss
Without Pentecost the Christ-event - the life, death, and resurrection of Jesus - remains imprisoned in history as something to remember, think about and reflect on. The Spirit of Jesus comes to dwell within us, so that we can become living Christs here and now. – Henri Nouwen, 20th century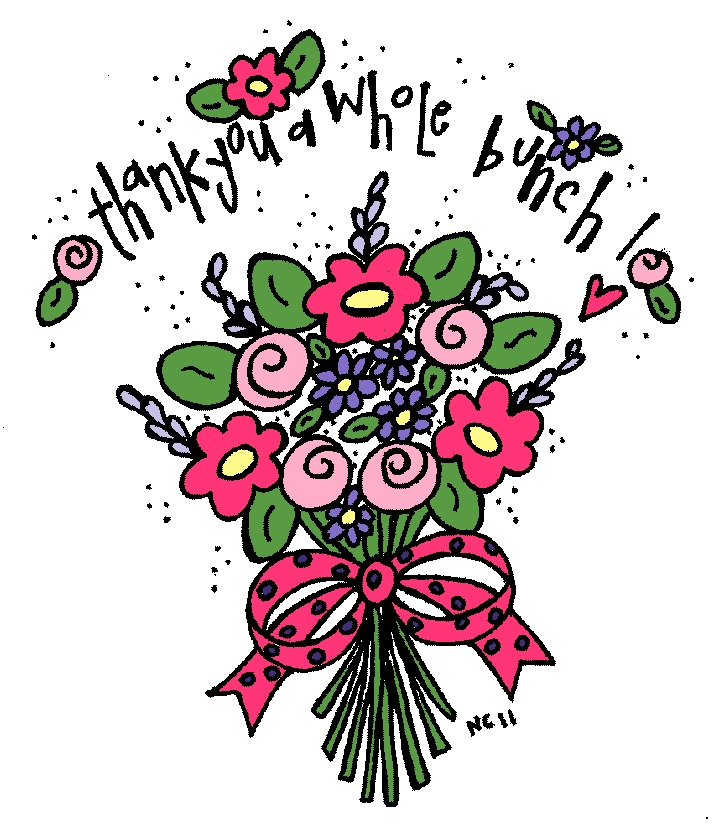 From the time I was a very little kid, the concept of Pentecost Sunday has always intrigued me. Sitting in my home parish as a child, there was a big stained glass window next to where my family always sat. In that picture everyone looked so happy as a beautiful dove descended upon them… and then I noticed that it looked like their hair was on fire. Why was everyone so happy?
Of course the kind of symbolism that the church uses to signify the way that the Holy Spirit poured out grace on all of us is pretty much lost on the literalist mind of a seven-year-old. But I can't help but wonder how many of us today really understand why we call Pentecost The Birthday of the Church, and what that means to us anyway.
Truly there are few portions of the Bible that fit what we as Christians face today in a world that seems far more cruel than compassionate, than the Pentecost passage. When we meet these apostles, they are alone. Jesus "has left the building."  The last they saw of him was the bottom of his feet as he ascended into the heavens. They feel alone, orphans in a hostile world. So they prayed, and what they got was their heads and hearts set aflame with the kind of grace they needed to sustain their courage. That's precisely what we need to receive today—courage to "become living Christs here and now."
This Sunday we also honor the people among us who most model the love of Christ: our Church School leadership, and our Choir and Musical leadership. Truly you are the people who let us know we are not orphans, but are loved with your unique gifts that bring us closer to God. Blessings to all of you. - Pastor Pat Kriss
Speaking of the literalist mind of a seven-year old, here's an unlikely scence from the first Pentacost: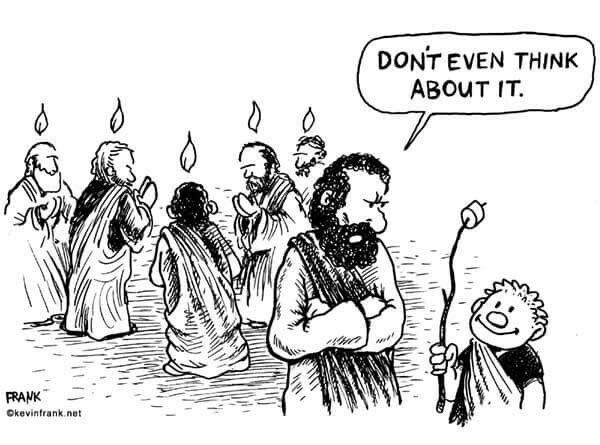 ---
From Jim Moriarty, Director of Music
"Life seems to go on without effort when I am filled with music" – G. Elliot
Our chancel choir is scheduled to sing this Sunday - choir recognition Sunday. Two of the anthems that we will be singing were composed by Don Besig (BEE' sig). Don Besig taught school for over thirty years. During that time he felt there was a need for choral music for student singers and volunteer church choirs. He began composing in 1960. Over fifty of his compositions have been composed with a former student of his, Nancy Price, who writes most of the words; AND more than 20 million copies of his works have been sold! Nancy Price and Don Besig composed this Sunday's offertory anthem.
Last summer a couple of days before the Shawnee Press Music Conference that I attend each summer, he had a stroke which has permanently affected his arm. I do not know if he is still composing or not. So I dedicate this Sunday's anthems to him for all his wonderful anthems that are song throughout the world.
And speaking of musicians, I was so pleased to have received an unexpected call from a former organist and choir director of this church, Tom Powell. He reads our weekly E-Tidings and wanted to talk about the choir and the organ.  He was the music director from 1959-1983. He had 20 to 25 members in his choir and four paid soloists. Some of you may remember Thayer Bowman – also onetime mayor of Danbury who was at that time the bass soloist.
Tom sounded good and said that he still plays the piano, but only at home. I distinctly remember after our first visit to First Congregational Church how we spoke about the quality and sound of the choir, and also of the pastor at that time, Bob Naylor. This was in the mid 70's! I mentioned that we still have a very good choir and wonderful sounding organ!
The last Jazz Sunday until September is scheduled for June 16. On June 23 there may a duet/choir. And a very special quartet is scheduled for our Independence Sunday service on Sunday, June 30th, which will include our annual Patriotic sing-along songs.
Peace and Joy through music,
Jim Moriarty
---
"Faith and Foam"
at Three Brothers Diner in Danbury

, starting at 6 p.m. (242 White Street). If you haven't heard of these kinds of meet-ups, they have become very popular for churches to run in communities all over the country. The intention behind the meet-ups is this: For many people because of work or other commitments, going to a house of worship on the weekend just doesn't fit with the way their lives unfold. But that doesn't mean that they don't have a spiritual life, or, for that matter, that they don't have questions or opinions they'd like to share about faith and religion. It's the informal kind of discussion that lends itself to a brew or a drink among friends after work.
---
First Church Knitters Group.  We plan on meeting to knit and crochet at 5:30 pm in the Parlor.  Everyone is welcome. Seasoned knitters and crocheters as well as people who want to learn to knit or crochet. Fellowship and friends meet to relax...call Heidi at 204 798 0476 or 203 826 6827 for more info.  Upcoming date- June 13.
---
To submit article ideas for the website or Facebook, contact Greg Pings: greg_pings@hotmail.com
---
Deer Hill Thrift Shop Great merchandise, low prices, very friendly staff.
Please consider volunteering – contact Pat Moriarty or Terry Hansen. 
Fridays:  9:30 a.m. – 2 p.m.; Saturdays 10 a.m. – 2 p.m.
---
Bible Study:  In the parlor off Annie Hall with food available, too. Even if you did not come before, please come and join us (call the church office before the next session so you can be sent the bible passage for that week).  Open to all!
---
Our June Fellowship Luncheon is on Tuesday, June 11 at 12:30 p.m. in the Parlor.  Please bring a dish to share and welcome in Summer!!