June 30, 2019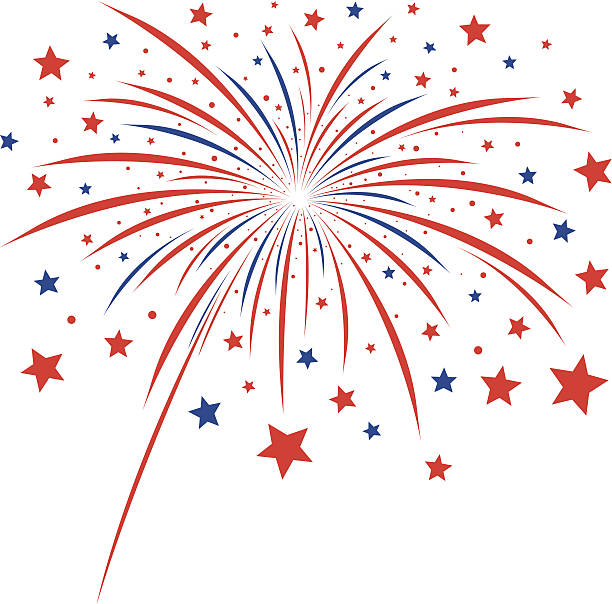 Friday, June 28 – "Boys in Hats" Concert – 7pm
Beginning of Summer Picnic at 6pm – Chef Tom Kiyak, Grill Master!
This Sunday:  Independence Sunday

July 7-Summer Sunday Morning Worship begins next Sunday - 9:30 am.
---
From Reverend Pat Kriss
"For to be free is not merely to cast off one's chains, but to live in a way that respects and enhances the freedom of others." – Nelson Mandela
This Sunday is one where we pre-celebrate the upcoming July 4th observance of Independence Day, with an air of patriotism, but above all, a recommitment to one thing. Freedom. The very first taste of freedom is what God granted all of us humans when we were given free choice. The ability to favor right versus wrong, prudence versus wretched excess, kindness versus cruelty.
It always amazes me when people, raised in the birthright privilege of American citizenship, manage to forget what that word means, and act in a way that attempts to silence or enslave the voice of someone who thinks or lives differently than they do. Unfortunately, I had a front row seat this past week to that kind of un-American amnesia, and right on the street where I live.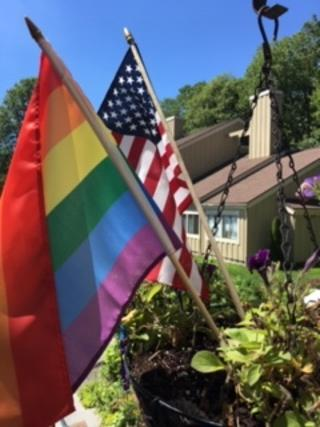 One of my neighbors who has lived here for at least 15 years and who moved to the US from South Africa, has a beautiful English garden he has lovingly planted and tended all these years. Every summer people make a point on their walks to come by just to take in the garden's beauty. My friend proudly achieved his US citizenship a decade ago. His garden always contains a small American flag and alongside it a small gay pride flag.
Recently a new couple moved onto our street, their car sporting a few Christian Right stickers, and whenever possible, letting the rest of us know they view America as only a Christian nation. They first demanded that my friend dig up half his garden space so that they could plant a tree. And then -- surprise-- the gay pride flag was stolen from my friend's remaining half of his garden. For the first time since he moved here from South Africa, he felt as if he was the target of discrimination for who he is. However, the outraged response from the rest of us is a classic testimony to freedom. Up and down our street gay pride flags have been popping up, placed by owners in prominent view in front of their own units, proving that sometimes bigotry is just the right fertilizer to increase the yield of respect and brotherhood in this country of ours. Freedom takes many forms.
This Sunday we'll be looking at what it means to be "free." There's the paradox that, during centuries of oppression and enslavement, some of the people who were the most free were imprisoned by people who tried to take away their freedom of the human spirit. And we'll look for stories in our own lives where freedom has been found following Jesus as he resisted the powers of bigotry. Join us for some soul-rousing music! --- Pastor Pat Kriss
PS: I'm hoping to see you all for a fun evening this Friday for a picnic, great music and humor from Boys In Hats! Dinner at 6 and Music at 7! Be there! (It's a good event for kids, too.)
---
---
Boys in Hats Concert
Friday, June 28, 2019 – 7 p.m. Food Offered at 6 p.m.
Featuring Connecticut's Own Guitar Duo --- Paul Bryant Smith and Eric Anderson. (More below.)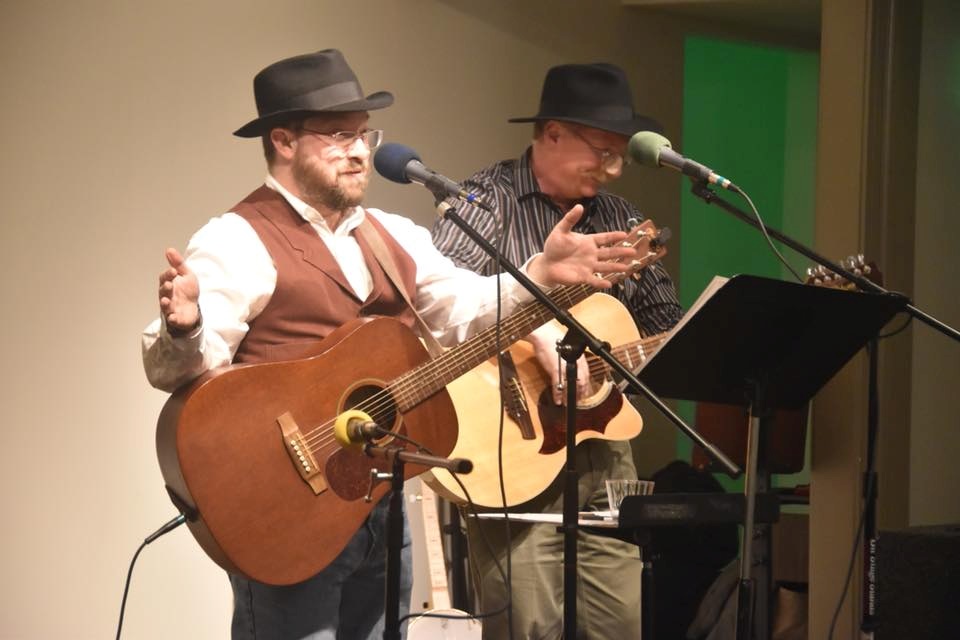 Paul and Eric, both pastors of churches in Danbury and in Hilo, Hawaii, entertain and thrill their audience with song and instrumentation that recalls the days of Peter, Paul and Mary, and Pete Seeger.
From banjo to ukulele to twelve string, these guys bring the musical joy to their selection of tunes.
Come Support First Congregational Church's Music Program And Be Delighted at our Beginning of Summer Picnic and Concert!
All donations will benefit the Music program at First Church Danbury,164 Deer Hill Avenue, Danbury, CT 203-744-6177
---
First Church Knitters Group.  We plan on meeting to knit and crochet at 5:30 pm in the Parlor.  Everyone is welcome. Seasoned knitters and crocheters as well as people who want to learn to knit or crochet. Fellowship and friends meet to relax...call Heidi at 204 798 0476 or 203 826 6827 for more info. 
Submit article ideas for the website or Facebook: contact Greg Pings: greg_pings@hotmail.com
Deer Hill Thrift Shop Great merchandise, low prices, very friendly staff.
Please consider volunteering – contact Pat Moriarty or Terry Hansen
Fridays:  9:30 a.m. – 2 p.m.; Saturdays 10 a.m. – 2 p.m. 
Closed July 5 & 6.
---
Bible Study:  In the parlor off Annie Hall with food available, too. Even if you did not come before, please come and join us (call the church office before the next session so you can be sent the bible passage for that week).  Open to all!
---
Faith and Foam at Three Brothers Diner in Danbury, starting at 6 p.m. (242 White Street). If you haven't heard of these kinds of meet-ups, they have become very popular for churches to run in communities all over the country. The intention behind the meet-ups is this: For many people because of work or other commitments, going to a house of worship on the weekend just doesn't fit with the way their lives unfold. But that doesn't mean that they don't have a spiritual life, or, for that matter, that they don't have questions or opinions they'd like to share about faith and religion. It's the informal kind of discussion that lends itself to a brew or a drink among friends after work.